Purchase Invoice Management System (PIMS)
PIMS is a cloud based application accessible from all modern web browsers, designed to make the receipt, registration, circulation and approval of Purchase Ledger Invoices and Credit Notes an efficient process. It has additional internal controls and improved audit trail compared with the traditional 'paper-flow' method. It is also designed to be less resource hungry than the paper-flow method.
At its core sits a database that records header details (and more) for each Purchase Invoice, but which also facilitates the attachment of a scanned image of the document (in PDF format).
The database record, together with the scanned image (known as an Invoice circulation), is electronically circulated for online approval, rather than moving paper around the organisation.
The Invoice circulation and attached images are available to users within the application for approval, rejection, or just viewing.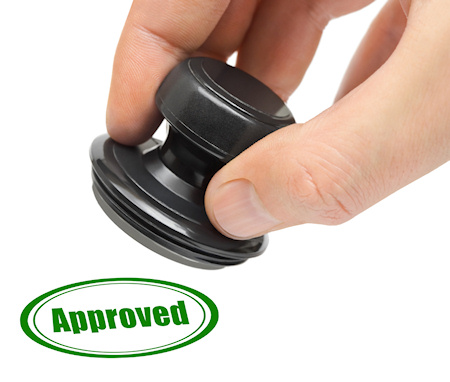 Here are some of the benefits of using our Purchase Invoice Management System
Efficiency Savings
Integral to our system is that all actions are handled electronically, ensuring minimal delays between accounts and the authorising manager whilst also ending the movement of paper. The efficient approval process saves the time of managers and senior executives.
Expenditure Controlled
Our system lets you set Authorisation limits for each authoriser, plus you can have single or multi-approval rule sets, all controlled by an authorisation matrix.
Duplicate Invoice Control
The system warns against duplicate supplier invoice numbers prior to circulation, helping to avoid the processing of duplicate copies of invoices.
Budgetary Control
Allows authorising managers to apply the Nominal codes to invoices, or let the accounts department do it.
Additional Authoriser Control
Our electronic approval system allows authorisers of documents to see previous invoices from the same supplier, helping to avoid paying for something twice on different invoices.
Multiple Authoriser Control
Approval routes can be created based on suppliers requiring multiple signatures.
Better Notes Recording
Data entry of additional notes when approving or rejecting an invoice is facilitated and visible online.
Document Control
Accounts can see at what stage (i.e. which manger) the electronic documents are at any time and manage any delays.
Audit Trail
An electronic record of the flow of invoices and associated authorisations is automatically maintained.
Improved Paper Archiving
Hard copy documents can be archived off-site much sooner than would be the case without an electronic repository.
Documents Watermarked
Images or hardcopy printouts can be easily produced with a watermark showing the approvers of a document, together with a date and time stamp.
Size
Our Purchase Invoice Management System suits businesses of all sizes.
No IT department needed
No software to install. All you need is a web browser on an internet-connected device.
VAT
Auto calculated (can be overridden).
Output to Accounts Package
The system can output a file for subsequent upload to accounts packages. Online reports can be output as PDF, or in CSV for import into Excel.